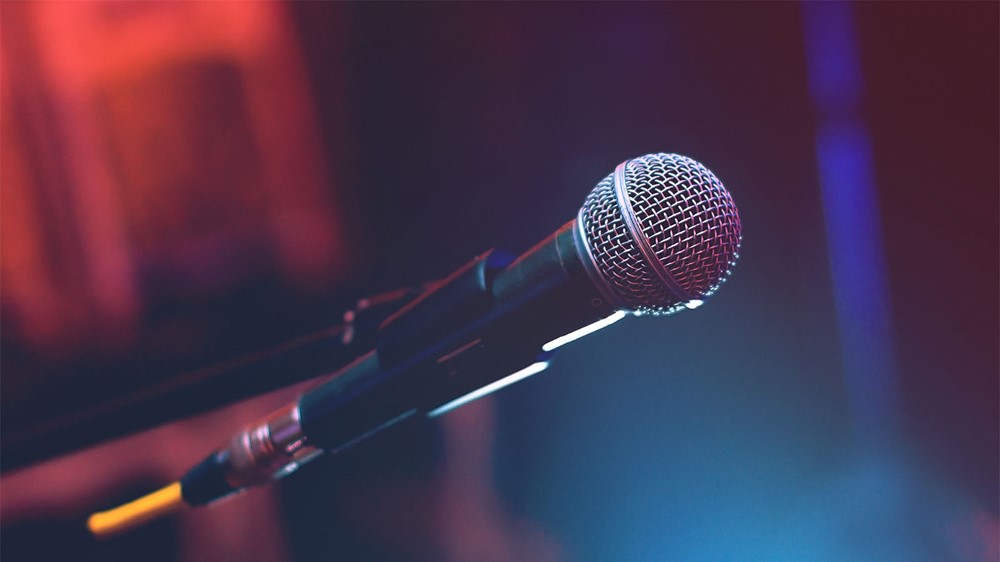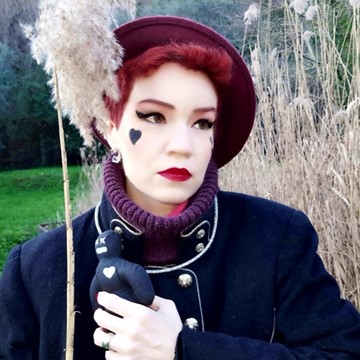 Maryann Giselle Alienfairy
Luogo

Carrara (MS)

Generi

Pop, Rock

Età

34 anni

Sesso

Donna

Livello

Semiprofessionista

Iscrizione

Iscritto da 1 anno e 5 mesi
---
Media
28/04/2020
HATE ME - Maryann Giselle Alienfairy (Official Music Video)
Ruolo

Cantante

Formazione

Solista

Tipo

Registrazione studio
12/04/2020
BRANDON LEE - Maryann Giselle Alienfairy
Ruolo

Cantante

Formazione

Solista

Tipo

Registrazione studio
06/04/2020
1959 - Maryann Giselle Alienfairy
Ruolo

Cantante

Formazione

Solista

Tipo

Registrazione studio
01/03/2020
PEOPLE HELP THE PEOPLE - Maryann Giselle Alienfairy (feat. Daniel Dan)
Ruolo

Cantante

Formazione

Solista

Tipo

Registrazione studio
10/02/2020
HURT - Maryann Giselle Alienfairy (Official Music Video)
Ruolo

Cantante

Formazione

Solista

Tipo

Registrazione studio
01/02/2020
HURT - Maryann Giselle Alienfairy (Live Video)
Ruolo

Cantante

Formazione

Solista

Tipo

Live
02/01/2020
BORN TO DIE - Maryann Giselle Alienfairy (Official Music Video)
Ruolo

Cantante

Formazione

Solista

Tipo

Registrazione studio
21/12/2019
BACK TO BLACK - Maryann Giselle Alienfairy (Live Video)
Ruolo

Cantante

Formazione

Solista

Tipo

Live
26/08/2019
BACK TO BLACK - Maryann Giselle Alienfairy (Lyrics Video - Amy Winehouse Cover)
Ruolo

Cantante

Formazione

Solista

Tipo

Registrazione studio
Biografia
GET TO KNOW AND TO LOVE MARYANN GISELLE ALIENFAIRY -
the former professional Czech model
turns Indie singing sensation in Italy -
aestethic vocal experience -
absolutely particular -
refreshingly different -
creatively daring and authentic -
delightful epic and astonishing purest REAL heartfelt soulful vocal expressions -
a female Mad Hatter in the adventurous big magical universe of music -
don't miss your opportunity to discover this brand-new debut singer
with a very particular voice filled with the charms of the old times, the mystery of aliens and the promises of fairytales to turn into reality.
She really has that rarest and perhaps most accidental of gifts: an ORIGINAL VOICE.
Maryann's very own signature voice is fresh, young, fairy-like, distinctive, ecclectic, haunting, absolutely unique
like something unusual never heard before !
Her performances seem like theatrical Shakespear plays set in Italy and like she escaped from a romantic gothic art painting in the 15th century. One of her uncles was an art historic professor &
growing up she read tons of books about art history, poets & fashion, which may account for the ecclectic style.
Although she has just appeared on the music scene as a rising star, she is very professional, learns very quickly & is easy to work with - thanks to her 12 years of modelling experience & her polite, kind, open-minded & warm-hearted character.
A former professional model (signed at Czechoslovak Models),
author, book translator, huge animal lover,
animal savior/animal shelter worker/animal foster care taker, cat whisperer,
devoted mommy of 4 kitties and all street cats she can find
AND singer/artist born April 28, 1987 in Prague, Czech Republic,
living in Carrara, Italy, speaks English, German, Czech. Raised in a Czech/Russian/Irish/German family, extraordinary gifted in music and arts. Since she was little she dearly loved music, especially Classical Music, Jazz, Folk, Blues & Soul - later she fell deeply in love with New/Dark Wave, Dark Pop, Synth-Pop, Post-Punk, Grunge, Goth Rock.
She is hugely influenced by Nina Simone, Amy Winehouse, Prince, Marla Glen, Tori Amos, Heather Nova, Sophie B. Hawkins, Belinda Carlisle, Danielle Brisebois, Ellie Goulding, Birdy, Lorde, Lana del Rey, Fields Of The Nephilim, The Mission UK, The Sisters Of Mercy, The Cult, Siouxsie And The Banshees, Peter Murphy, The Cure, Nick Cave, The Tindersticks, The National, Madrugada, My Dying Bride, Sentenced, Amorphis, Diary Of Dreams, Leonard Cohen, Bob Dylan, Pearl Jam, Creed, Depeche Mode, U2, The Stranglers, Simple Minds, Manic Street Preachers, One Republic, Adel Tawil, Petr Muk, The Cars, The Scorpions, INXS, Meat Loaf, Bruce Springsteen, Billy Idol, Transvision Vamp, Shakespeare's Sister Tanita Tikaram, Marc Almond, Asaf Avidan, Tom Odell, Plan B, S.C.U.M, John Newman, Apoptygma Berzerk, H.I.M., The 69 Eyes.
She entered the world of music actively as a singer
when her fiance Daniel Dan - an experienced Italian Bluegrass/Country singer/songwriter, multi-instrumentalist, recording artist, producer, arranger, manager, studio engeneer, label owner and
8-times Akademia Music Awards-Winner in Los Angeles, California/USA -
asked her to sing as his background singer.
The feedback was so positive that he encouraged her to start as a solo singer.
He became her producer and manager and publishes all her songs and music videos under his label DRecords.
And here she is - Maryann Giselle Alienfairy -
she is both - a work in progress and a masterpiece.
This is just the beginning !
It will be fascinating to see how her career progresses as she wields a fantastic realm of purity and oddness
and how she will flourish under the wings of Indie music.
---